House Extensions
We can facilitate home extensions for residential properties throughout Wanganui. Whether it's just a simple addition to one room, or a complete add-on to one side of your home, we're the team to talk to for no fuss, cost effective home extensions.

Extensions
If you think buyers will pin you down on price because a few of your rooms are lacking space then talk to us about low cost extensions. This includes decking or outdoor entertaining areas plus all interior rooms. You've got nothing to lose really – we'll come to you and walk you through our suggestions. Once we come to an agreement we can quickly get to work improving your home.

Kitchen Renovations
Kitchens can be a costly renovation, even if you know what you're doing. We can assist you in sprucing up your current kitchen or touching up areas that are looking tired. This way your new buyers will be wowed and see that you've put in the extra effort to get the property sold.

New House Builds
Did we mention we can even build an entirely new home for you or your family? It's all part of our service and we'll work with you from concept to completion. Simply arrange an initial consultation with our expert team and we'll go from there. There's no house too big or too small and no design too ambitious for us to handle.

Bathroom Renovations
If your bathroom is looking dated or tired then contact Renoman Limited. We can come in and work with you to design a new bathroom or fix up your existing one. Bathrooms are one of the areas that buyers expect to be spotless, making it extremely important that they're in tip-top shape. Remember, you've got to spend money to make money.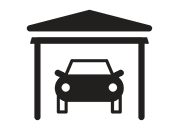 New Garages
A garage is a fantastic addition to any home. Even if it's not being used to store a car or cars, it's a great place for storage. The last thing a potential purchaser wants to worry about is where they can fit all they're camping gear, snow gear etc. Take this concern out of the picture and you will all but guarantee a fast sale.